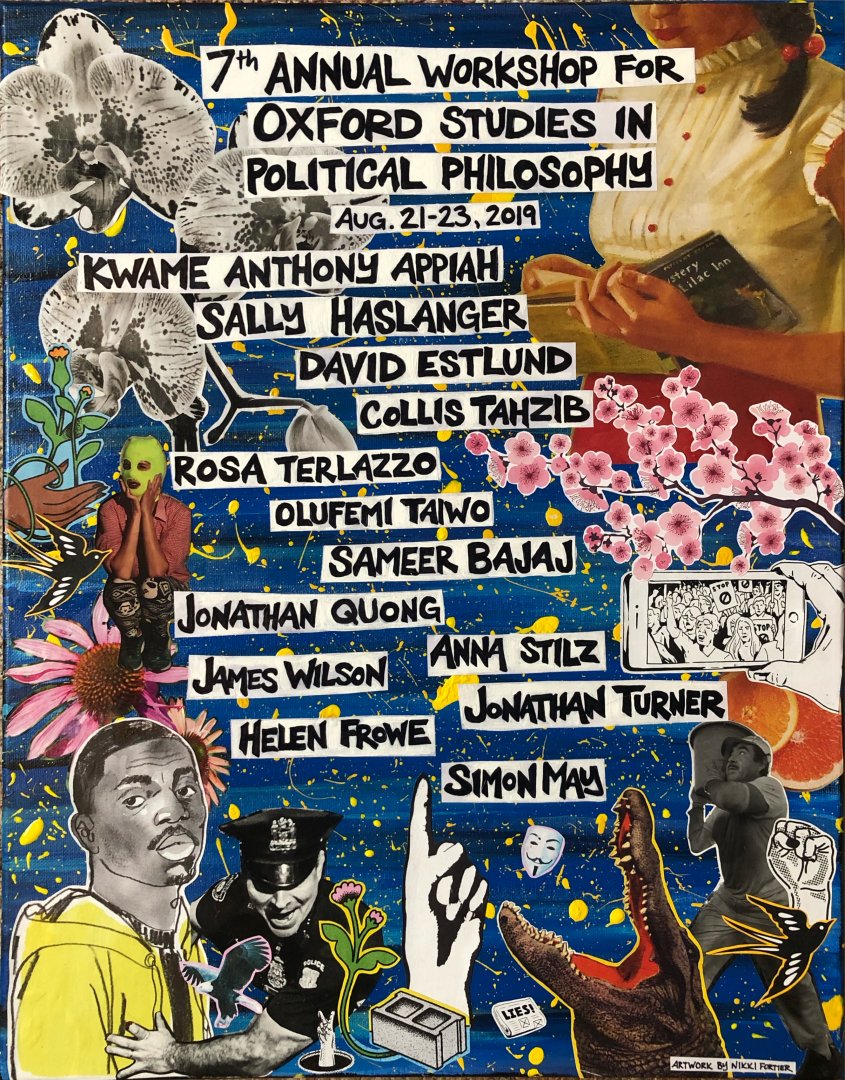 The 7th Annual Workshop
The 7th annual Workshop for Oxford Studies in Political Philosophy will take place in Syracuse, NY, August 21-23, 2019.
Keynote speakers will be:
Kwame Anthony Appiah, NYU
David Estlund, Brown
Sally Haslanger, MIT
For the full conference schedule click here. Attendance at the conference is free and open to all. However, one may only attend if one registers for the conference. Additionally, if one wishes to attend the conference dinners, one must also sign up for that. You can register for the conference and the dinners here. Please register asap and in any case by the end of June. 
The conference hotel is the Crowne Plaza Hotel. You can reserve a room here. Enter the group code SDP to get the conference rate. If you plan to attend the conference we very, very strongly recommend that you make hotel reservations asap as other events at Syracuse University are unfortunately making hotel accommodations unusually pricey and hard to get. The conference hotel is about ½ mile from the conference. Travel between the two will be available. Parking at the hotel is free.
Artwork: Nikki Fortier